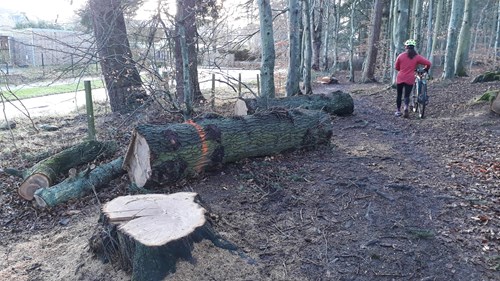 Tree felling complete
Added at 13:35 on 13 March 2020
We are delighted to say that the tree felling and high pruning programme is now complete. Apex Trees from Drumnadrochit did a great job and managed to fell or prune around 50 trees safely and without closing off the woods for users - no mean feat! Thanks again to The Highland Council for commissioning almost all of this work.
All of the trees that were identified in our tree health survey as being potentially dangerous have now been tackled. We have sold off most of the wood for firewood and the remaining wood will be processed or allowed to rot, benefiting the birds, beasties and soil.
We will now plan to plant replacement native trees in the spaces that have been left during the next planting season. if you want to help with that task please watch our volunteers page for details.